Nathan is an award-winning author of Crime Fiction. He also writes Dark Fiction and Horror, and his stories are featured through some great publications—most of which are linked below.
Just follow the white rabbit…
*
AWARDS
Nathan's story "Dog Killer" was named in the Top 5 Winners of the annual Writer's Digest Popular Fiction Awards for Crime. More details and winners can be found in the May/June 2013 issue of Writer's Digest. 
*
PUBLISHED WORK
THE URGE'S ETERNAL VICTORY featured in Dark Eclipse #21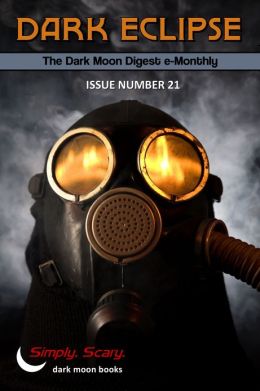 A pyromaniac seeks revenge against the bastards who sexually abused his deceased wife. Dark Eclipse #21 is brought to you by Dark Moon Books, and is available on Nook through Barnes & Noble here, and on Kindle through Amazon here.
*
WAKEY WAKE featured in the multi-award winning pages of Thuglit
Respect the dead. That's the lesson learned when a disturbed young man deals with his father's death in a harsh manner. "Wakey Wake" appears in Thuglit Issue Three (Vol. 2)—Available Now On Amazon in Paperback and Kindle.
*
MY DINNER WITH DANIEL COLETTI @ ManArchy Magazine
It's Laughs, Burgers & Bibles in a comedic tale about a young man seeking the approval of his girlfriend's father—while both men give the term Hardcore a new meaning!
*
CAJUN COYOTE @ Bête Noire Magazine 
Nathan's First Werewolf Story—Forthcoming in the May 2013 edition of Bête Noire.
*
ROLAND THE CONQUEROR @ DarkMedia Original Fiction and Poetry
One of Nathan's deadliest stories, which DarkMedia named as one of their "most popular pieces of original horror fiction to date" on Twitter.
*
LIFE AND DEATH AND LAUGHING AND STOPPING: The Full-Length/Roland Edition @ Surreal Grotesque (Surreal Grotesque #4)
A dark/transgressive tale in which a young man has committed murder and goes to say goodbye to his ex-girlfriend before fleeing town. Follows the events of "Roland The Conqueror" from DarkMedia.
Cool Side Note: This version of "Life and Death…" is Chapter 3 from Nathan's novel in progress, while "Roland The Conqueror" is Chapter 2.
*
TODAY OUR FUTURE IS BORN @ Nova Parade (Kindle Edition on Amazon)
A brutal and bleak story about an addict realizing a new life purpose when faced with losing all.
*
AMERICAN EPITAPHS @ Macabre Republic
We all have to die some time.
*
LIFE AND DEATH AND LAUGHING AND STOPPING @ SPLIT Quarterly (Issue #6, otherwise known as SPLIT6)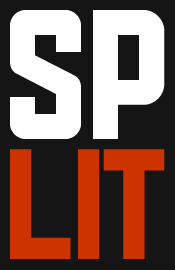 The Original flash-fiction version about a husband who comes to realize that his failing marriage is in fact… Dead.
*
Flash fiction about drinking, because for some people, too much is never enough.
*
ANOTHER EMPTY NEST @ Six Minute Magazine (Issue 1)
The time comes for every young man to break away from his parents.
*
OTHER STORIES
Other Publications Include the First Featured Story at We Are Vespertine—which was the Lit Mag portion of the Official Website for authors Brandon Tietz and Michael Sonbert in 2011, a Horror Feature in the December 2010 edition of SNM Horror Magazine, and a Guest Spot here at Solarcide before being invited to become a permanent resident.
*
 CAMP MYTH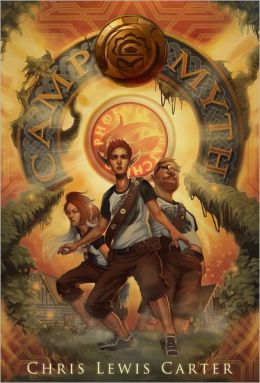 Chris Lewis Carter is the author and creator of Camp Myth—his New YA/Fantasy series about "the only summer camp built exclusively for young mythological creatures," while Camp Myth #1: Phoenix Watching includes the story "Snakes and Campers," featuring Natious The Cyclopean Sharpshooter—a character created by Solarcide's own Nathan Pettigrew.
Camp Myth #1 is Available Now through Amazon, Barnes&Noble, and Smashwords in Paperback, Kindle, Nook and multiple e-book formats.
Camp Myth #2 Coming Soon!!
Photo Taken In Nashville, Tennessee—October, 2010
Nathan was born and raised near New Orleans, Louisiana, and lives happily with his wife and pet rabbit in the Tampa area of Florida, where they like to kick back and enjoy the pool, the chicken wings, and AMC's Breaking Bad.
Follow Nathan on Twitter @NathanBorn2010, or find him on facebook.